Best POF Headlines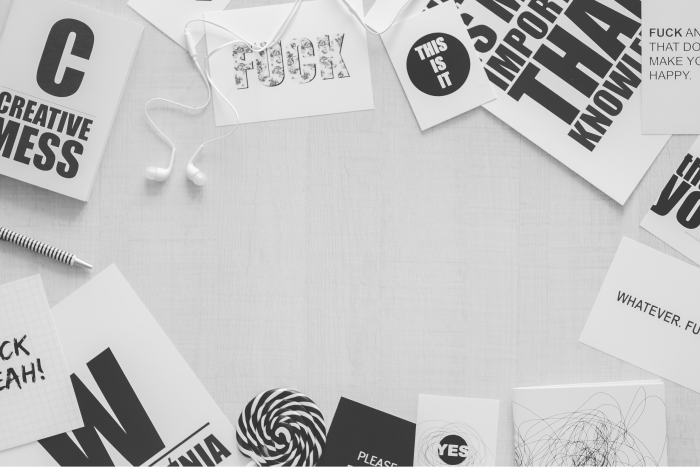 Like many people today on hookup sites, you may lack the creative edge needed to create attention-grabbing POF headlines that can lead to swift introductions from hot partners interested in getting to know you because of your humor.
Whilst there is no shame in lacking creativity, you need to learn how to create great POF headlines so that in the future, you don't need to refer to online guides like this and can increase the number of partners you're chatting to and having sex with.
For now, you can simply adopt our best methods to create immersive, stirring POF headlines, certain to dramatically increase the number of singles in your inbox at any given time and make your online dating experience on hookup sites all the more rewarding.
There are many ways to entice new partners to send messages on Plenty of Fish; we all know that the main attraction to a profile on POF is not the image but the accompanying headline. As a result, no methods have proven as fruitful over the years as including a mix of these great tips:
Self-Deprecating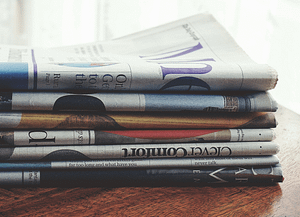 Self-deprecating humor has been long-since known to bring people closer together whilst simultaneously allowing your dating profile to exude the confidence you need to attract partners. It's no secret that both men and women with the ability to "bring themselves down" do far better when looking to meet new people online.
Inherently, men and women are subconsciously more attracted to confident individuals, leading to more introductions in a shorter space of time. As such, we strongly advise using self-deprecating humor within your POF headline.
Examples:
"Whatever the case, you can't be as bad as me in the kitchen."
"I'm yet to meet someone clumsier than me."
Aside from adding an additional layer of personality and confidence to your Plenty of Fish profile, including a touch of self-deprecating humor allows potential partners to relate to you, making them much more likely to send a message. From there, you can take the conversation anywhere you like.
Include Questions
Adding questions to your POF headline enables you to captivate the short-attention spans of others online, making them far more likely to want to reach out with an answer rather than them simply browsing and skipping your generic profile. As there are millions of users on POF, it is vital that you do all that you can to stand out in a sea of singles.
Examples:
"Late nights or early mornings?"
"Cozy evenings in or wild inner-city nights out?"
Ensuring that your profile grabs your prospective partners' attention dramatically increases the number of clicks your profile receives, leading to more messages as a result giving you far more options in who you want to spend your time with.
Express Personal Certainty
Members on Plenty of Fish have always been more likely to be attracted to men and women who can express personal certainty through their online profiles. As mentioned above, showing certainty goes hand in hand with proving you're a confident individual, making you all the more of a catch in the eyes of the masses.
Great ways of inadvertently expressing certainty in your POF headline would be in the following way (change the wording to suit your own lifestyle and current circumstances).
"Here to find my Netflix and chill partner."
"I've finished school, but I'm sure you could still teach me a thing or two!
Funny POF Headlines
On the most popular hookup sites such as POF, including funny headlines is a fantastically easy method of increasing the number of sexual partners you find very quickly, regardless of gender.
Men and women alike love being made to laugh; after all, the rush of dopamine is hard to recreate, so having a great "one-liner" is the perfect way to improve your online dating life.
We suggest that you don't be too personal with jokes and tread lightly; you don't want to turn potential love interests against you by accidentally offending them.
Be Creative
The more creative you are with your approach to creating an alluring profile, the better your results will be going forward. Creative headlines are guaranteed to be eye-catching, and the correct person will appreciate your efforts, which usually culminates with some intimate activities in the bedroom.
More so than men, women love to find sexual partners who can demonstrate an ability to get creative, not only with the content they publish on their POF profiles but showing creativity usually means women aren't in for a "run of the mill" sexual experience.
Be Exciting
There's nothing capable of creating a burning desire to meet you than the promise of thrills and excitement radiating from your POF profile, and that all starts with your headline.
Whether you achieve your purpose of making that potential partner think twice about quickly skipping your profile by suggesting you're full of adventure, or whether they're gagging to connect because they can see you'll bring the excitement and spark they're searching for, the hardest part is done.
From there, you can take your conversations anywhere you like. Being engaging and thoughtful with your chats are sure-fire ways of getting more action.
Examples:
"Get your passport ready, we're going on an adventure."
"Looking for someone to blow me away, in bed and out."
Remember, finding people for sex on hookup sites is always going to be full of ups and downs; some days will be full of action, with others majorly lacking, but overall profiles boasting the best headlines result in more frequent sexual encounters.
Regardless of how you create a captivating headline, be that through humor, excitement, or through your confident words, we are sure you'll soon begin to enjoy the rewards of your efforts.
Enjoyed this article? Feel free to read more dating tips and advice on besthookup-sites.com today!