The 10 Best Dating Simulators of All Times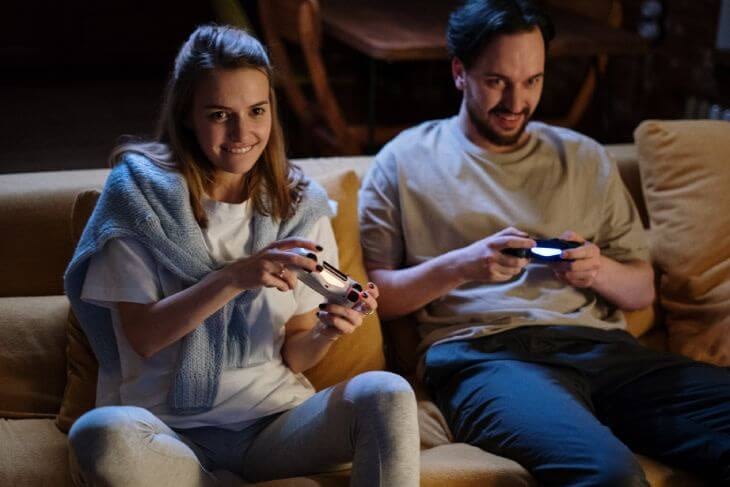 Virtual dating games are a game category on the rise. Although in the past it was commonly regarded as a "weird form of porn," nowadays more and more people are trying out this kind of entertainment. It can be a good way for single people to experience sexual excitement, especially if one constantly faces barriers to get a partner. However, even if you are in a relationship, you can also benefit from anime dating games in the moments you spend a lot of time away from your significant other.
There are tons of dating simulators out there, and sadly some of them are just scams; therefore, it's vital to know which ones you should check out and which ones are rip-offs. In today's list, we compiled the top 10 dating games for Android you must play in 2023.
The Sims Mobile
Let's start our list with the world-famous The Sims series. Although being recognized by its desktop versions, Electronic Arts have stepped up their business by serving The Sims' fans on mobile devices.
Like on other games of the series, your objective on The Sims Mobile is to create a character and play with them like it was real life, so dating and starting a family is something you'll eventually need to do. With more than a million downloads and a solid 4.2 rating, the game is a good option if you're into dating simulators.
Choices: Stories You Play
For players who want a great variety of stories and characters to play with, Choices: Stories you Play is one of the best options. You can customize your character with different outfits and choose between different storylines to play through. From finding love at work to living fantastic fantasy stories, Choices has got everyone's interests covered.
Is It Love? Drogo – Vampire
The Is It Love? Series allows the player to be the main character of their own romantic story. Each specific edition is centered around one love interest, and in this case, it's the Twilight-like fantasies of dating Vampires.
It's a free-to-play game with the option of in-game purchases.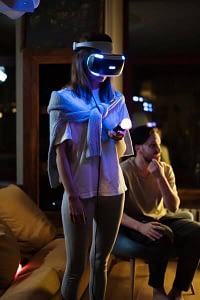 Love Sick: Interactive Stories
This simulator, in particular, is designed for more mature audiences. The player chooses between a variety of different stories, each one putting the female characters into distinct settings.
Possible storylines include exploring a world of vampires, a luxurious life, or a secret spy world. Like many other games on this list, Love Sick lets you customize the character and choose the outcome it will follow. As well, it's free with paid add-ons options.
Chapters: Interactive Stories
Chapters: Interactive Stories is very similar to other games showcased on this list. It's another interactive story game in which your path will be defined by your decisions along with the gameplay.
Although there are some so-called "books" for young adults, most of them are labeled as "steamy" romances and are more indicated to mature players. One of Chapter's defining characteristics is that, unlike most other games in this genre, most of its stories actually come straight from bestselling books.
My Candy Love – Episode/ Otome game
My Candy Love is a fantastic dating simulator that adapts to your choices to create a unique plot. This is an episode-based relationship game mainly for the girls, as it features three Otome games. New episodes are regularly released.
The game's community is pretty big. Almost 600 thousand people have already downloaded it as of now, which makes it one of the most popular dating games across the Google Play Store.
Love Island The Game
As the name suggests, Love Island The Game puts you right into the universe of this famous British reality show. You play as a girl in a fictional season of the dating show, and your choices determine whether you're going to find a partner and be selected as the winning couple or be eliminated from the villa.
This game doesn't feature the real characters from Love Island, but you can customize your character the way you want. The fact you can create your own interactive stories and choose how you wish to play the game makes the gameplay very enjoyable.
Amnesia: Memories
Coming at number three is Amnesia: Memories. Another visual novel, the game follows a strict plot the player can't deviate from. This factor prevents the simulator from ranking higher on the list, as it is still a great game. It's only the fact that you need to read many stories that make it boring sometimes.
Amnesia: Memories is a dating game mostly for the girls, as all of its dating choices are men. The art is very well-made, as are the characters' voiceovers. As the name suggests, the main character has lost her memories, and your end goal is to try to regain them and work out who she was and where she belonged before her loss of memory, all of this while trying to get into relationships with the boys in the plot.
The game is available for iOS and Android. Its base is free, but additional episodes can be bought for $2.99 each or $22.99 for a version with all of them.
The Arcana
The runner-up of our ranking is the visual novel The Arcana. It is a game that focuses much less on the porn aspect and features a richer story, full of love, mystery, and emotions. It is an Otome-inspired mystic romance that unfurls in 22 segments, corresponding to the 22 major Arcana cards in a Tarot deck.
If what you want is a deeper emotional connection with the characters, not only fulfilling your libido, this is perhaps the best choice. The Arcana mixes the traditional aspects of dating simulators with the mystery and magic of Tarot cards. Depending on your choices and routes you take throughout the gameplay, you can either earn the Upright End or the Reverse End. Fans of mystic subjects will also love this game.
The game is for mobile platforms, and it's totally free to play. However, there's an option to buy additional CGs and side stories if you want even more content.
Romance Club – Stories I Play
With more than half a million downloads, Romance Club – Stories I Play is the most popular dating simulator for smartphones and the top game on our list. In this game, you create your own custom character and go on dates, fall in love, and develop relationships with the other characters you meet throughout the gameplay.
This game has many main stories which you'll discover as you progress. There are fantasy plots about werewolves and vampires, as well as traditional tales in which you fall in love with characters based on the real world.
Dating simulators are a great way to keep yourself entertained, either if you lack a partner or have a relationship where you don't see each other too often. These 10 dating games we showcased today will certainly fulfill your needs as they're extremely well-made!