Online Dating Questions to Ask Before Meeting in Person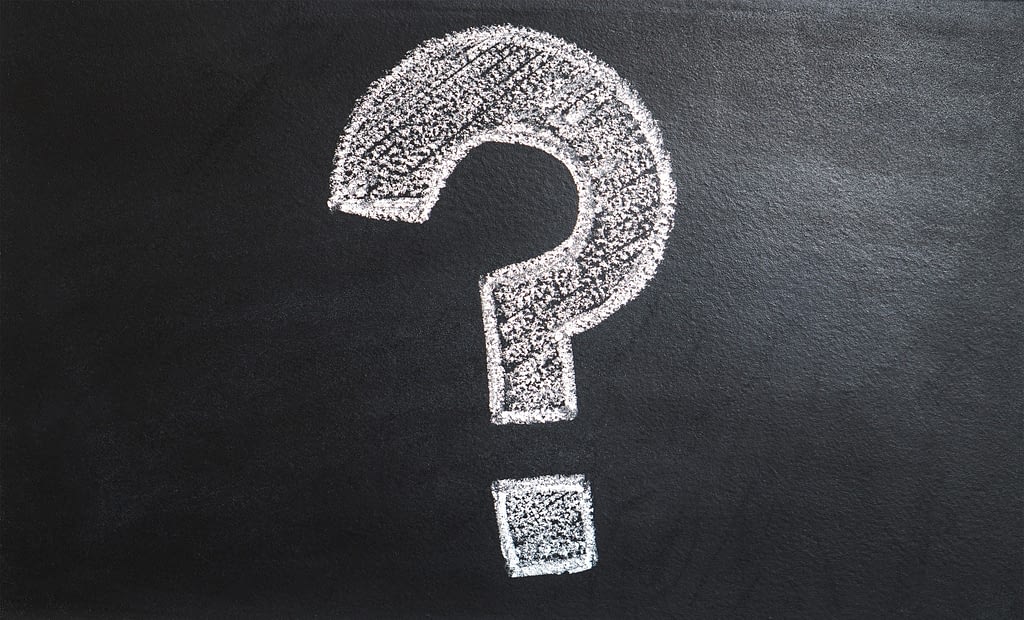 There are numerous things to consider, whether it's before you meet or during a first date. You want to ensure that you connect, have things in common, and get along. Compatibility is the key to success. We take a look at the best questions to ask before the first date:
Best Online Dating Questions to Ask a Man Before Meeting
Here's our advice for single men and women that have eyes on a match and are ready to meet for the first date. Stop and wait a minute before getting carried away. Consider the following:
1. Questions to Find Out What He Does for Fun
How does he spend his time and have fun? What does he enjoy doing? You could try these 5 questions:
What's his idea of the perfect evening?

How does he like to spend weekends?

What is his favorite thing to do?

How does he relax after a busy day?

Where would he go if money was no object?
2. Questions to Find Out His Views on Money
To ascertain if a date has good prospects, a good job, and is a good bet for the future, question his views on money. Make it subtle, not obvious. You don't need to ask for his bank balance:
What would he buy if he had money to buy anything?

Is he careful with money, or does he believe you only live once?

What luxuries does he treat himself to?

How often does he go on holiday, or splash the cash?

Is he a property owner? Maybe a little bit nosey, but it gives you an idea of how he spends his cash.
3. Questions to Determine His Life Purpose
Is this a one-night hookup, something casual, or do you think this could be more? Is he a good bet for the future? Try asking the following questions:
Where does he see himself in 10-years' time?

Does he have long-term goals and ambitions?

What sort of things does he want to achieve?

Is he a fan of relationships and kids? Be careful not to seem to forward.

Would he like to build a home and family, or does he prefer his bachelor pad?
4. Questions to See if He'll be a Good Serious Boyfriend
You need to know that he's a keeper if you're investing time. No point going to all this effort to find out he's a bit of fun and is a commitment-phobe.
Ascertain this early in your dating with the following questions:
Where did he grow up, does he live in his home town, or is he the traveling sort?

How long has he had his current job and trade?

Are his mates settled with families or still single?

Has he ever had a long-term relationship?

What is he looking for from dating?
Questions to Ask a Girl on a First Date
In addition to getting to know a girl before meeting, consider questions to ask on the actual date. You can discover a lot about a girl chatting online. Keep the questions about her. What she likes, what she enjoys, the job she does, for example. Find out her life goals and dreams. Don't get deep on a first date, but let her know you are interested in her by listening. Consider asking funny questions and icebreakers to keep it interesting.
10 Questions to Ask on a First Date
Remember, we are trying to keep this date interesting, so think about funny questions to ask on a first date. Discuss interesting topics:
Discuss food – favorite food, drink, favorite place to eat;

Pets! Dogs or cats – the great debate;

Dream travel destination?

Worst place visited?

Last vacation destination?

Do you enjoy your job?

If you could change jobs, what would be ideal?

Comment on appearance – favorite places to shop, brands, etc.;

Dessert – favorite ice-cream?

Unusual talents or party tricks?
The aim of dating is to get to know a potential lover or partner, have fun, and show her a fun side. No-one wants a boring date churning boring questions, and no-one wants to be a dull date. Keep it light and entertaining. Check out the wealth of tips and advice on our site to find a dream date and build strong relationships.